We take responsibility for our planet's future.
We have paid special attention to environmentally-friendly actions for several decades, successfully completing our first environmental project in 1984. Our commitment to reducing environmental impacts is closely linked to the commitment to the local environment. We aim to sustain satisfying living conditions for our employees and the ingenious people. During the last three decades, technological improvements have facilitated the successful completion of various projects that have significantly reduced environmental impacts.
The company works with nature and not against it, selects environmentally-friendly solutions, and expects suppliers, subcontractors, and business partners to act the same.
Our commitment to protecting the environment is also certified by the ISO 14001 standard acquired in 2000.
The policy of the Impol Group
The first environmental policy was adopted in May 1999. The management committed to constantly improving and preventing pollution, observing and meeting the legislative requirements and regulations. The environmental policy represents the framework for operating in accordance with the ISO 14001 standard and is the foundation to set environmental protection objectives.
By adopting the environmental policy, we committed to conducting our operations responsibly, and environmental protection has been implemented in our activities, being adapted and complemented according to changes. We successfully cooperate with the local community in this field.
We contribute to preserving natural resources by recycling the secondary raw material and carefully using all resources, especially by reducing the specific consumption of energy products by investing in energy-efficient installations.
We gradually invest in the top available production techniques, introduce safer and health-friendly processes in accordance with technological and financial capabilities and consider the economy's principles.
Significant achievements
Excellence is not an action, but a routine
Efficient implementation of our environmental management program constitutes an essential benchmark of our operations. We aim to progressively reduce environmental impacts and use energy and other resources smartly. Management regularly adopts environmental objectives written down in the environmental management program and provides resources for attaining them. By achieving the environmental objectives, we are constantly improving our environmental management and are becoming more environmentally friendly.
During the last decade, several investments helped us reduce environmental impacts and achieve particular sustainable objectives have been carried out according to the environmental management program. We also invest in training and raising awareness as it seeks to develop a responsible attitude of all employees. We are conscious of the fact that employees must be continuously encouraged and, by setting a good example, directed towards more efficient environmental management, regular functional environmental management training is carried out.
Our environmental management system has been built in accordance with the ISO 14001 standard, for which a certificate was acquired in 2000. Regular monitoring and recertification audits carried out by auditors of the BVQL certification agency confirm that the environmental management system is appropriate, is implemented on all levels of our activities and that environmental protection has been constantly improved.
In the last two years, the Impol Group allocated EUR 2,799.135 for environmental protection investments.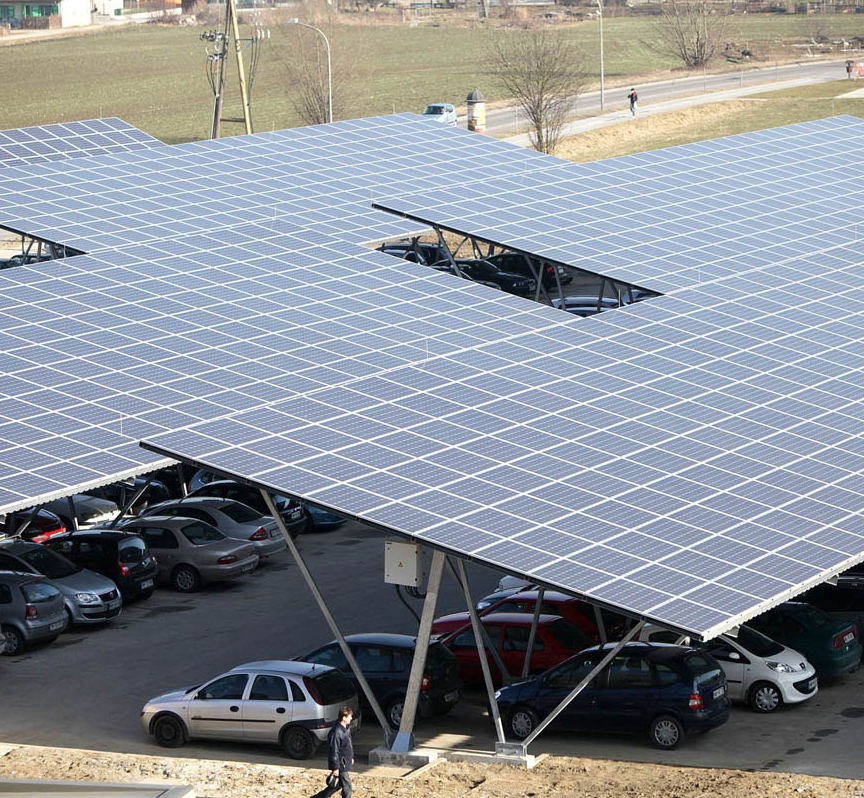 WATER
AIR
GREENHOUSE GASES
WASTE
ENERGY AND NATURAL RESOURCES
RENEWABLE ENERGY RESOURCES
NOISE
Preserving nature: green oases at Impol
In our industrial zone, we have numerous green areas. We know that by preserving biodiversity, plant and animal species, and natural ecosystems, we can protect and take good care of our planet.
Green oases provide better air quality and a corner where employees can have a quick rest, while at the same time, numerous animal species may find their home there. We are surrounded by various birds, and during the beekeeping season, bees from the nearby Beekeeping Centre also collect pollen at our premises.