Our products are the preferred choice of prestigious brands
Niche manufacture of blanks enables us an extraordinary flexibility, technological perfection and innovation. The fact that aluminium is the material of the future is our consideration by blanks manufactured by means of hot drop forging. The company supplies its products to many prestigious motorcycle and car manufacturers. Our blanks are also applied in the making of sport requisites and in the military industry.
Impol is distinguished by its variegated range of blanks provided to the market manufactured from 2xxx to 7xxx alloys. The company has also mastered complex product treatment procedures: thermal treatment, grinding, stone vibration and leaching.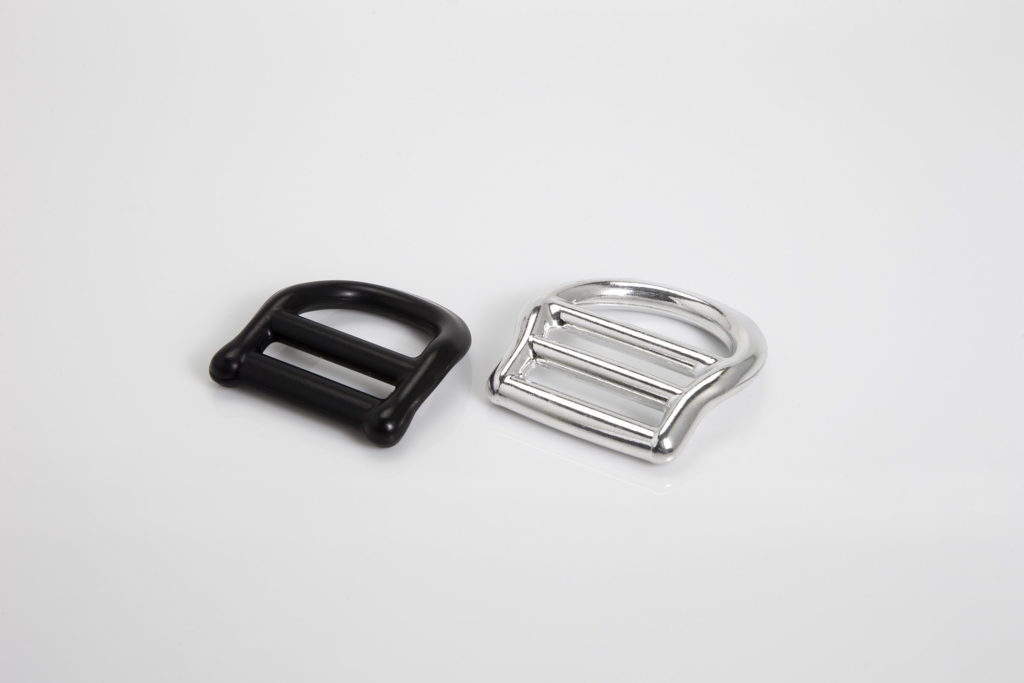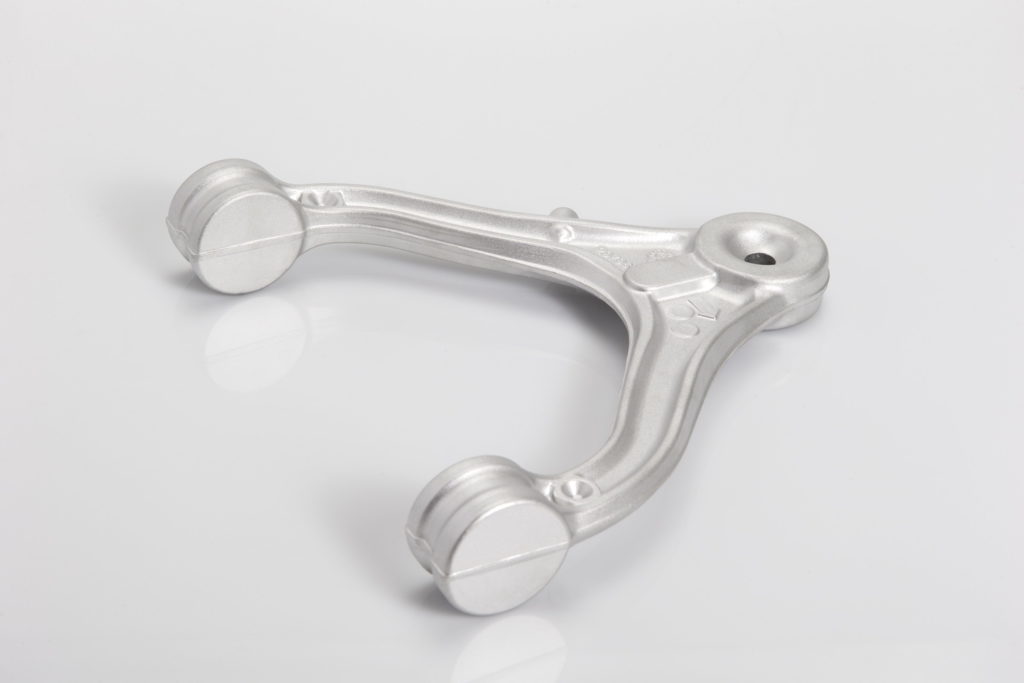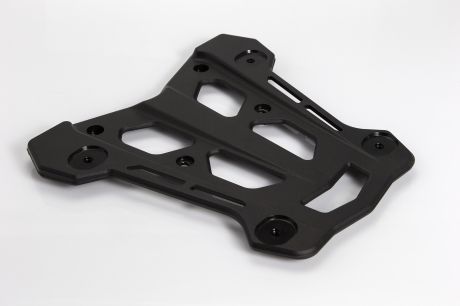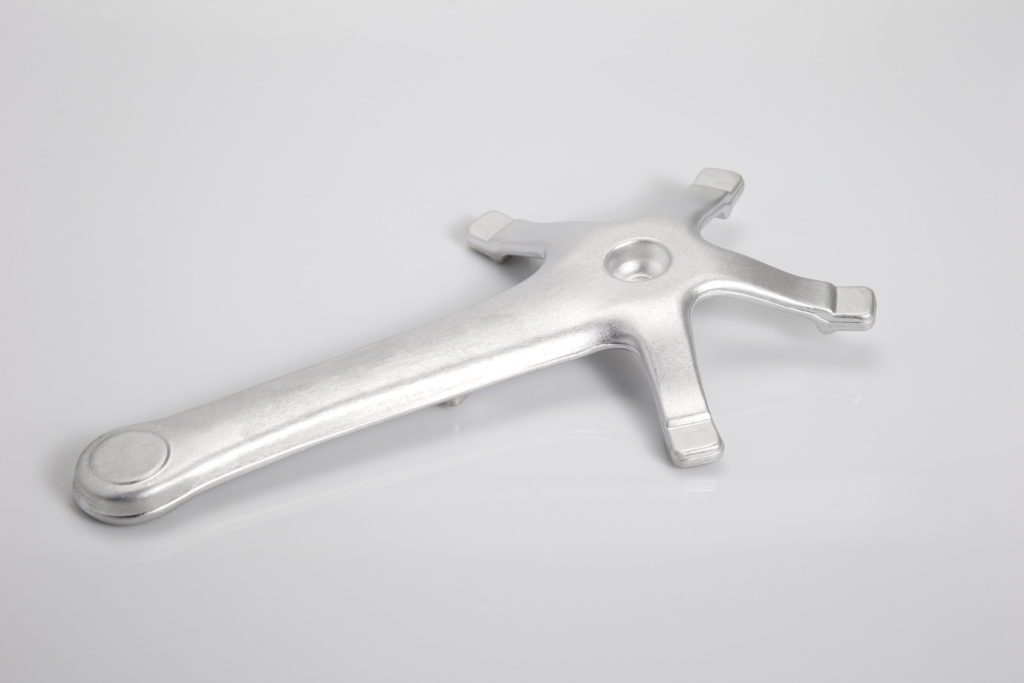 Production process
Hot drop forging process
The hot drop forging process starts by cutting aluminium rods to suitable lengths and is followed by heating blanks to a certain temperature in order to loosen the crystal structure and to increase the deformability of the material. This is followed by the hot drop forging process whereby the forging temperature depends on the aluminium alloy used. When forging is completed, forgings are trimmed and heat treated. Further workings may be carried out on the forged products, such as leaching, vibratory finishing, sandblasting or machining.
Manufacturing takes place on six forging lines. The force ranges from 0.45 to 1.3 MN. During the forging process, aluminium blanks are heated by gas reheating furnaces. The average weight of forgings varies between 0.05 to 5 kg. A wide range of aluminium alloys is used for forging – from 2000 to 7075.
Tools are manufactured in cooperation with toolmakers that grant short delivery periods and good quality, thus increasing our flexibility, which constitutes a prerequisite for competitiveness on the market.
All processes are carefully planned, carried out and controlled. Manufacturing is controlled by means of statistical methods. The ISO 9001 standard was introduced in 2002 to improve the quality management system.
Types of blanks
Accuracy and excellent mechanical properties
The sector of manufacturing blanks is highly varied. Impol manufactures products for various industries and segments, including blanks known as D-parts, which are products that are of vital importance for safety and must be supported with appropriate documentation. For this reason Impol pays particular attention to dimensional precision and to ensuring excellent mechanical properties.
Motorcycling
Safety and aesthetics
The largest European motorcycle manufacturers prefer our products. Blanks supplied to these renowned companies are distinguished by their quality production, selection of high-end materials and flawless appearance. At the same time, these are products that represent the largest share of our production.
Blanks for compressors
Reliability and robustness
A large share of manufacturing is intended for compressor parts, especially for cooler compressors. The main blanks for compressors are connecting rods and valve housings.
Cycling industry
Durability, lightness and economy
Since aluminium enables an excellent ratio between weight and mechanical properties, it has been present in the cycling industry for many years – even when it comes to blanks. Blanks are not only durable and light, but also significantly more economical than carbon. The most important blank for the cycling industry is the pedal lever.
Automotive industry
Adaptability and uniqueness
Due to its properties, aluminium used in the automotive industry is increasing its presence from year to year. Impol has seen a fast growth also in the field of manufacturing blanks. Since the company supplies its products to small-scale manufacturers of luxury cars, it is even more important to accommodate their wishes. In cooperation with our customers we are thus capable of finding completely unique solutions. Impol manufactures safety components for engines, suspensions, transmissions and braking systems.
Other blanks
Variety and flexibility
Blanks for other industries, most importantly the sports requisite and arms industry among others, also constitute a significant share of products. Tailored blanks that require a great deal of flexibility and a quick response are manufactured for the two aforementioned industries